The power of money
Direct Payments: what providing families with money to support children's wellbeing during the pandemic tells us about agency, dignity, power and relationships.
Over the last three years, having money in your pocket to pay for what you need has been recognised by even the most fiscally-conservative governments. In the UK, there have been furlough payments during COVID-19 public health lockdowns, increases in social security payments, and now, 'cost of living' payments to help every household with their rising fuel bills.
This article discusses the attempts of the Scottish Government to take a 'cash first' approach to help people who need help the most.
Read more here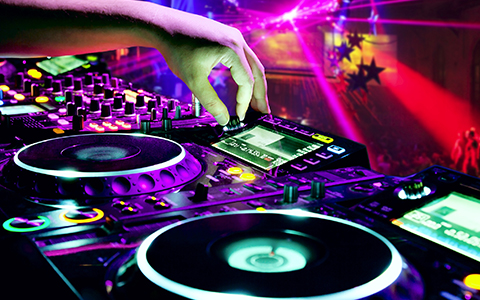 Creative notes
The importance of music and creativity in supporting the wellbeing and development of care experienced children and young people.
A collaborative 'Musicares' project run by the charities Sound Lab and Music Plus is the first national music project for care experienced young people in Scotland, providing free music tuition, workshops, mentoring and advice for care experienced young people all across the country. This programme offers any type of music or creative tuition, from DJ and sound production, to learning to play the guitar, drums, keyboard, singing/songwriting, music theory, art and anything else that young people might want to learn.
This article looks at how they responded to the COVID-19 lockdown restrictions and engaged with their students online.
Read more here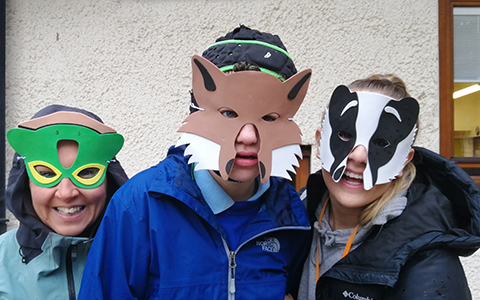 Out to play
How one school made use of their outdoor space to inspire their pupils during the COVID-19 crisis with the help of drama-based creative play
East Park School is a registered charity, based in the Maryhill area of Glasgow, Scotland. It provides education and supported accommodation services to children and young people with complex additional support needs.
The school is well known in the Maryhill area, and the children like to spend time in the local community. The COVID-19 lockdown has severely restricted access to a number of activities outside the school.
This article looks at how East Park school and Eco Drama, a collaborative theatre company, imagined new ways to inspire pupils in their outdoor space.
Read more here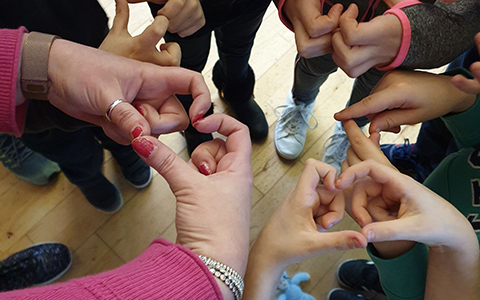 The Ghillie Dhu Crew
How the power of storytelling is helping children in long-term foster care in North Ayrshire
The Ghillie Dhu Crew is a weekly group for children and young people in permanent foster care which uses storytelling in the form of its namesake – a Scottish faerie character called the Ghillie Dhu – to support its young members to adapt to social situations, make friends, and help others.
The name of the group (pronounced gill-eeh-doo) comes from a Scottish faerie, said to be 'Kindly and reticent yet sometimes wild in character but had a gentle devotion to children'.
The group aims to give children an outlet and help them to feel a sense of belonging, which they may not experience in other group settings such as at school or Cubs and Brownies, by being accepting of how their experiences have shaped them and helping them to navigate learning how to make friends and keep up friendships.
Read more here