Knowing about continuing care allows for early conversations
20 May 2022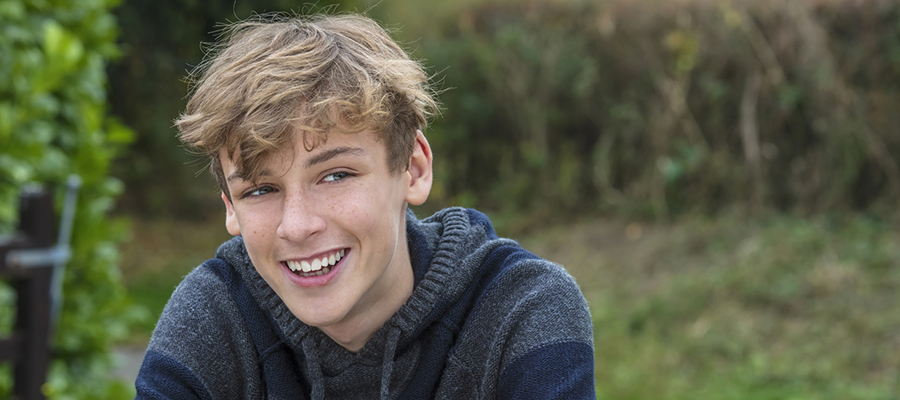 Hazel Rogers is new to fostering and here she discusses her journey to find out more about continuing care to give her the confidence to support the young person in her care.
It's been just over a year since my husband and I became foster carers, and we've had a young person living with us for most of that time. As the young person is almost 17, we began thinking towards what would happen when he reached 18. Would he be able to stay with us? Would he need to move into somewhere on his own?
He's very much part of our family. This is his home. This is his place to be, and we needed to know what he was entitled to and what support he could get as he gets older. More importantly, he wants and needs to know his rights, as he has his own voice and his own opinions.
Learning more about continuing care
I attended a MS Teams call on continuing care previously, but really needed to know more – what is available up to age 21, what rights does our young person have up to the age of 26, and what happens after that? I had really only heard bits of information up to this point so it was time for me to know what continuing care is, how it works, all the ins and outs of it, and the legalities of what it all means.
I was then asked by Foster Care Associates Scotland if I wanted to attend 'Transitions from Care to Adulthood', a course offered by them, and run by CELCIS. The course came at a good time for me. I like to know what I'm dealing with, that's my style, and snippets in conversations with others wasn't enough.
The course was delivered via online sessions across three consecutive days and covered the legal and policy landscape in Scotland, the challenges and opportunities of implementing continuing care, and journeys to interdependence, basically all aspects of continuing care, and why it's so important for young people to have that ongoing care and support. It was good to get a grounding of what that actually looked like. The course pulled all the information to the forefront, that it's something that's there and it's available. This was all brand new for me, so I was like a sponge. I normally hate going to courses, especially when it's full of jargon and everyone's trying to dress things up, but for this it was very straightforward, in plain English, and interactive, and that's my best learning style.
Planning and having those early conversations
I think there is something here for fostering agencies to learn from, because almost everybody on that course knew very little about continuing care. Personally, I'll be building on my learning from this course, expanding my knowledge – we've got a looked after child review soon and it's already been noted that I've asked for continuing care to be discussed as part of that. We can begin the conversation, begin the process, and have those discussions with the social workers and everybody else involved. My young person has already asked me if he can stay with me, he's contacted his social worker on his own to say this is his wish. Knowing more has allowed both of us to have those conversations. I've made him aware that he is legally entitled to stay until he's 21, and he's told me he has no intentions of leaving any time soon, but also asked 'what happens if I don't want to leave at 21?' I've been able to reassure him that it's a conversation we will have near the time, when he can decide – it's something we can make happen.
I now have the confidence to advocate for what is right for our young person
I don't think continuing care is as openly discussed as it should be, whether you are new to foster care of have years of experience, no one is really providing the information to foster carers, and this course has given me the confidence to know enough on behalf of our young person, and his wishes are now being taken into account by his social worker for forward planning, and recorded in his records.
I'd ask all foster carers to make sure you are fully aware of where you stand with continuing care, as soon as you can, for both you and your young person, so that you can confidently challenge something, or if you don't think it's right, you'll be confident enough to say so. After the course, I sat down with our young person and had quite a lengthy chat and he knows he can 'stay put', he's got the bigger picture and it's taken away any worries he may have had.
Read an introduction to Continuing Care here.
The views expressed in this blog post are those of the author/s and may not represent the views or opinions of CELCIS or our funders.
Commenting on the blog posts
Sharing comments and perspectives prompted by the posts on this blog are welcome. CELCIS operates a moderation process so your comment will not go live straight away.