Genna Allan: You've Never Slept in Mine
28 October 2021
First broadcast on BBC radio in 1983, You've Never Slept in Mine by Jessie Kesson was the inspiration for a new adaptation performed at the Edinburgh International Book Festival in 2021. Stellar Quines worked closely with the novelist Jenni Fagan along with actors Genna Allan and Chloe Wyper from the Citizens Theatre's WAC Ensemble to create the performance which also featured actor Kirsty Finlay.
This blog first appeared on the Stellar Quines website.
In this blog, Genna Allan discusses her experiences of being part of You've Never Slept in Mine and what she thinks makes the adaptation so special…
What this play means to me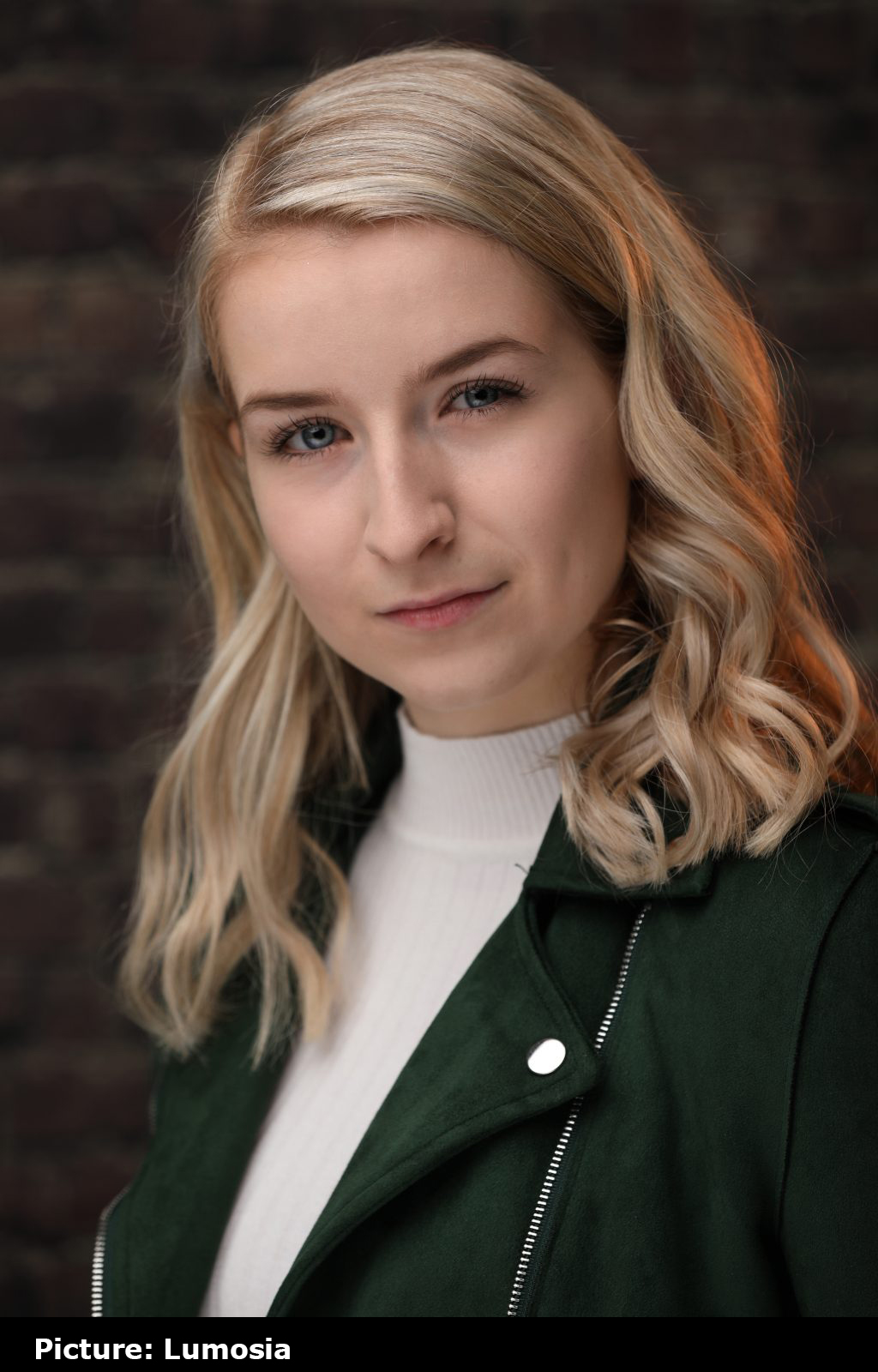 My name is Genna. I'm 22 years old from Glasgow and I have a passion for the creative industries. I love to act, direct and lead drama workshops. I'm also a part of the Citizens Theatre's WAC Ensemble where I create and devise new plays with other care experienced young people.
This adaption is breathtaking. It captures care experience in such a unique way, it doesn't feel the need to talk directly about it yet it is always there.
Also, to be able to work with a script that has been adapted by such a talented writer, who had been in the care system, was just amazing. The script tackles some really difficult subject matter but it is also able to keep the spirit of the play cheery – it's brilliant.
My first thought when reading the script was " How am I going to pull this off?" and " I hope I don't offend Jenni". I think what was important for me was to actually think of my character of Jenni as a different person to who Jenni Fagan is. I developed her on my own as the whole situation was fictional – although Jenni wished she could have met Jessie, she never did. So this was my interpretation. Being able to have those couple of days at the start of our process where we went through the script line by line was extremely helpful. It helped us to unpick every single bit of emotion in the script.
Being a part of the Edinburgh Book Festival was incredible. It was my first show post-Covid and to be able to do such a thought-provoking play as my first show back was amazing.
The moment I walked into the theatre and I got to stand on the stage while doing the tech just made me feel at home. I really missed live theatre. The Book Festival was so accommodating and it was lovely to work with such a brilliant team.
Currently I am finishing my degree, BA Hons Acting with Creative Enterprises at New College Lanarkshire in association with Queen Margaret University. While doing this, I'm working as a workshop leader. My future plans are to finish my degree, create and devise theatre but also continue to pursue an acting career and a directing career.
The views expressed in this blog post are those of the author/s and may not represent the views or opinions of CELCIS or our funders.
Commenting on the blog posts Sharing comments and perspectives prompted by the posts on this blog are welcome.
CELCIS operates a moderation process so your comment will not go live straight away.