Scottish Journal of Residential Child Care Vol 19 No 1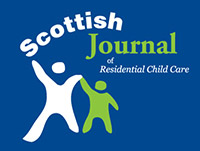 The first SJRCC of 2020 features a number of insightful accounts from those working at the heart of residential child care, including articles ranging from perspectives on historical child care practice, to visions for the future. We also publish the full transcript of Professor Manfred Nowak's Kilbrandon Lecture on the UN Global Study on Children Deprived of Liberty – Deprivation of liberty is deprivation of childhood.
You can also download your full copy of the Journal online.
Editorial
---
Peer reviewed articles
---
Looking Forward
---
Kilbrandon Lecture
---
Book reviews