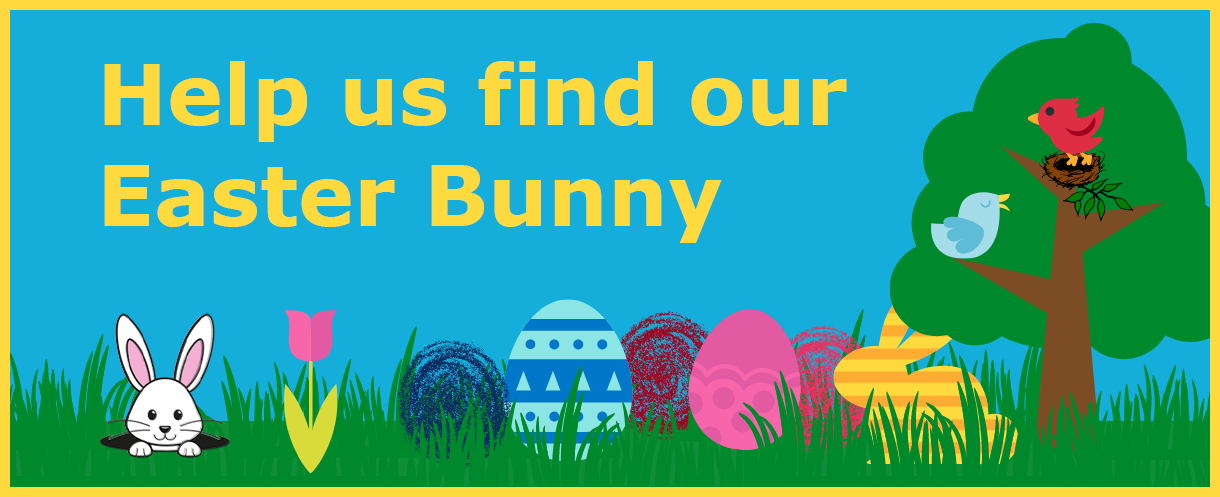 We need your help finding our Easter Bunny
Easter Bunny is hiding amongst all these Easter Eggs. Can you help us to find her before she eats them all?
Easter bunny hides away
She thinks it's really funny
So she can munch through all our eggs
And we won't be left with any!
Can you see her?
---
If that is too easy for you, try to find the Easter Bunny in this larger puzzle.