CELCIS Education Conference 2018
Following the success of our first CELCIS Education Conference in 2017, our second Education Conference was held on 3 May 218.
The conference looked at the role of education as a Corporate Parent and provided space to think about what corporate parenting looks like in the classroom. Corporate Parents have a responsibility to improve looked after children and young people's outcomes by getting to know each child and understanding their circumstances. As all children and young people have different needs it's important that their voices are heard.
Through keynote speakers and an interactive, practical workshop programme, the CELCIS Education Team explored how Corporate Parents can support children and young people to achieve their hopes and dreams for the future.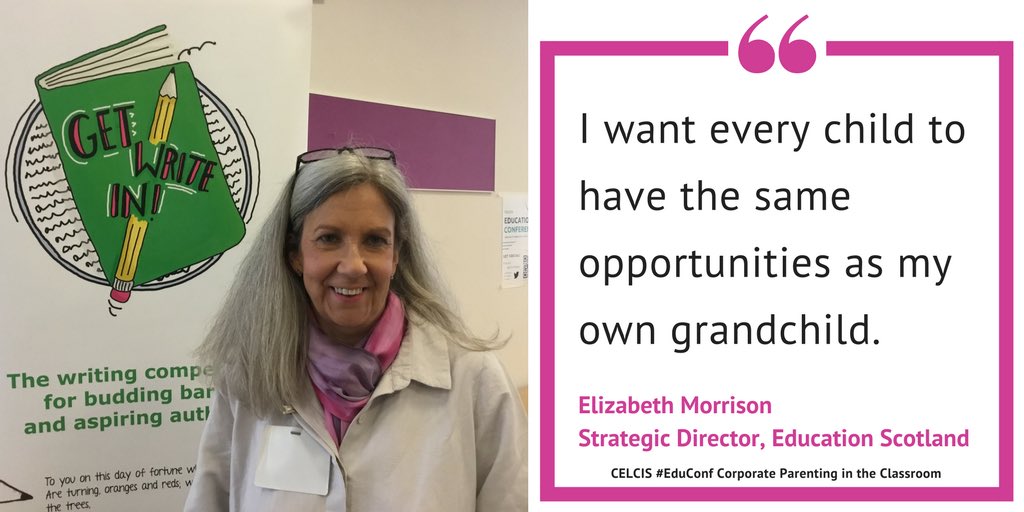 Speakers
Elizabeth Morrison, Strategic Director, Education Scotland - Elizabeth has strategic responsibility (with Scottish Government) for the National Improvement Framework and the Scottish Attainment Challenge.
Bruce Adamson, Children and Young People's Commissioner Scotland - Bruce has over 20 years' experience working in children's rights and has worked directly with vulnerable children and their families.
Professor Kate Wall, School of Education, University of Strathclyde - Kate's work focuses on the development of innovative pedagogies and research methodologies that facilitate effective talk about learning.
Workshops
Delegates had the opportunity to participate in workshops, running twice during the day. Themes explored during these sessions included:
Poverty related attainment gap, linked with the role of education as a corporate parent
Parental and family engagement in supporting educational experiences
Understanding the corporate parenting role and rights and responsibilities around legislation
The implementation of a Designated Managers network
Presentations
---
Sign up to join the CELCIS Education Forum
If you'd like to become a member of the Forum, please click here. We look forward to welcoming you soon.