CELCIS Education Forum
What is the CELCIS Education Forum?
At CELCIS, we are privileged to convene and coordinate a free, open-access network of practitioners and leaders who are involved or interested in the education of children with experience of care, and their families.
Collaboration is central to any work that will close the persistent and unacceptable attainment and experience gap that exists for looked after children.
We encourage and facilitate opportunities for practitioners to come together in a reflective, challenging and enabling space. Welcoming members' specialist knowledge, wisdom and expertise of what works, and what could work better, we promote and enable collective progress to improve outcomes and experiences for care experienced children in education; from early years through to college and university.
How does the CELCIS Education Forum work?
Membership is free and open to anyone with an interest in this area of education. We have members who are students, foster carers, health visitors, teachers, and academics - so many different roles are represented.
Forum members receive regular newsletters about current education policy, research, and promising practice. In addition, CELCIS host two free half-day meetings each year, based on requests from members, current developments or issues of special interest. We also have an annual Forum conference, the theme of which is informed by members.
Why should I join the CELCIS Education Forum?
Collectively, Forum members are critical to shaping and influencing the work of CELCIS, and contributing to and informing policy and legislation at a national level. Past projects have involved working closely with Education Scotland to give feedback on the refreshed guidance of Included, Engaged and Involved, parts one and two and contributing to a suite of CELCIS consultation responses around educational reform and additional support needs.
Forum members tell us that the time and space to come together to think critically and creatively about what we need to be saying and doing differently in the every day is invaluable in making improvements for children.
What if I can't come to the half-day meetings or the conference?
You're still a valuable member of the Forum! We understand that work commitments and geographical challenges can make it more difficult for some members to physically attend Forum events. We make all the content from our meetings, events, and newsletters publicly available here on our website to make sure that all members have access to the range of resources available. The CELCIS Education team is also very happy to speak to members about recent developments or areas of particular interest and encourage people to keep in touch with each other, and the CELCIS Education Team, in between face to face events.
Any Questions?
If you have any questions about the work of the CELCIS Education Forum, or the wider work of the CELCIS Education team please contact Linda O'Neill, Education Lead.
Sign up to join the CELCIS Education Forum
If you'd like to become a member of the Forum, sign up using the button below. We look forward to welcoming you soon.
Resources
---
Education Forum updates
---
Education Forum meeting resources
The latest CELCIS Education Forum was held online on Wednesday 30 March on the theme of using Scotland's Secure Care Pathway and Standards to improve educational outcomes for children and young people.
---
In this Education Forum meeting Jacqueline Cassidy, Director for Scotland for the the charity Place2Be explained the mission of the charity, which is to support children and young people's mental health and well-being in their schools, families and communities.
---
At our latest Education Forum meeting. We were delighted to welcome Claire O'Hara, Programme Director, and Michael Wield, Programme Co-ordinator from the Each and Every Child initiative, which aims to support people at all levels in the community to shift how they communicate when speaking about care experience, and to change how they think, feel and act.
---
At our May 2021 Education Forum meeting we were delighted to welcome four Attainment Advisors from Education Scotland who shared information, insights and practical examples of their work as part of the Scottish Attainment Challenge with a focus on improving attainment for care experienced children and young people.
---

Our first Education Forum meeting of 2021 was held online in March with the theme of 'Widening Participation and Access to Further and Higher Education'.
---

Resources from the November 2020 meeting of the CELCIS Education Forum.
---

Resources from the November 2019 meeting of the CELCIS Education Forum.
---

Resources and presentations from the CELCIS Education Forum meeting in October 2018
---

Notes and presentation from the November 2017 Education Forum meeting.
---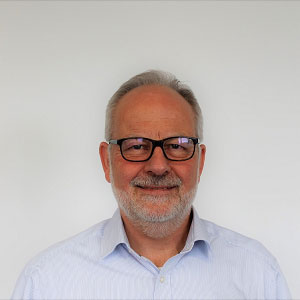 How the Education Forum brings together those with an interest in the education of looked after children
---

David Woodier talks about the CELCIS Education Forum, and his role in the Inclusion Base at North Lanarkshire Council.
---
Data compiled on ASL assessments and the number of coordinated support plans prepared for looked after children.
---